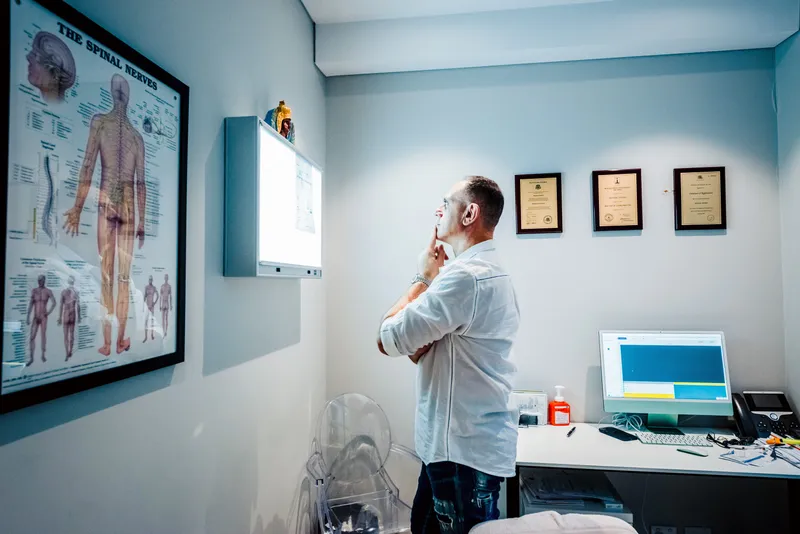 About Us
At Sydney City Chiropractic we are committed to providing the highest quality health care in a friendly and professional setting.
Meet the doctor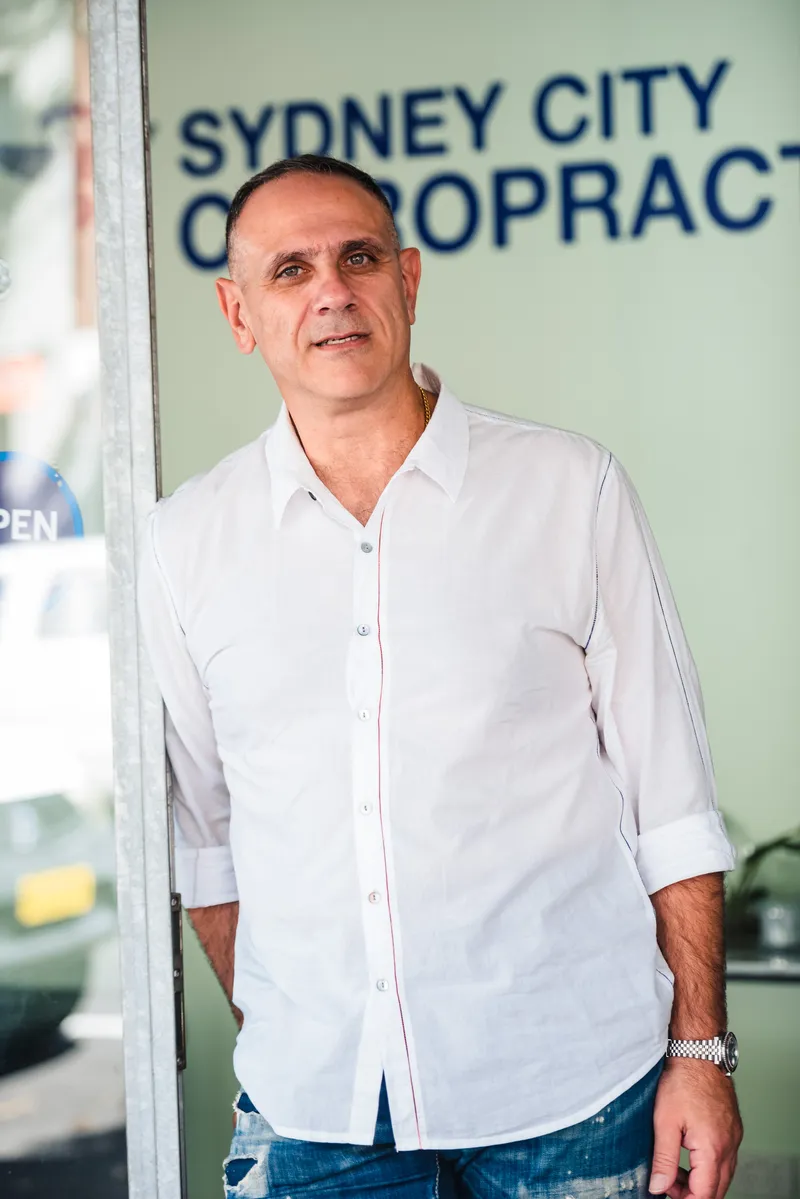 Dr Michael Sideris
B.Sc(Syd), M.Chiro(Macq)
Chiropractor & Sports Chiropractic Specialist
Founder and principle of Sydney City Chiropractic, Michael has combined his passion to serve his clients with his extensive years of experience and knowledge of the human spine, to create one of the most popular chiropractic health clinics in Sydney. Michael's vision had humble beginnings from when he was a chiropractic student many eons ago, where he designed his own "patient first system". The entire focus is to create the ultimate patient experience that is tailored to the individuals health needs. "You cannot put square pegs in round holes". His passionate and professional approach to chiropractic care has taken him to the top of his field where he has attracted elite athletes from across many codes along with Hollywood actors who have sought him out whilst in Sydney to be under his care. He also stays at the cutting edge of what new treatments are being developed in both the chiropractic and medical worlds. He works amongst a team of other medical professionals that he can call upon when needed, to ensure his patients receive the best possible immediate care that is required. Of course every man needs some downtime… When he is not adjusting and caring for his patients, he takes great joy in taking to the skies as he is an avid pilot. Michael also has an ongoing love affair with his Nespresso machine and he is quietly hoping one day to transform into George Clooney.